IS YOUR OLD VEHICLE, WATERCRAFT or RV COSTING YOU TOO MUCH MONEY?
If you've been holding on to an old clunker, old boats or RVs, you may or may not have done the math as to how much it is costing you to keep them. If you have recently realized that it's just not cost effective to do so, then give us a call to get a cash offer for your vehicles in Pinellas County.
We know that your vehicles and boats can be hard to part with. But, the facts are facts. It costs money to keep an old or unwanted car registered, insured and even maintained or stored. This goes for your boats and RVs as well. If you are done procrastinating and would like to get an offer, just contact Cash for Junk Cars St Petersburg FL.
Keeping your old or unwanted boat in dry storage or renting a boat slip in Tampa Bay ?
You're not alone. 
We know storing your boats or even your RV in Pinellas is not cheap. And yet, you keep holding on. Add to that insurance and maintenance and the costs keep rising. Maybe it's because you do not know how to sell your boat or RV or simply because you keep procrastinating!
We hear the stories frequently from boat owners who have been storing their boats for years with the expectations that someday they would take "her" out on the water again. But they never did. The money they could have saved had they just been realistic about  the cost of maintenance or repairs needed. Maybe you, like many boat owners who have sold their boats to Cash for Junk Cars St Petersburg FL, simply never find the time to get back on the water either. We get it. Things change but holding on to your clunkers or unwanted watercraft or vehicles whether in poor or decent shape.. may be costing you hundreds of dollars a month.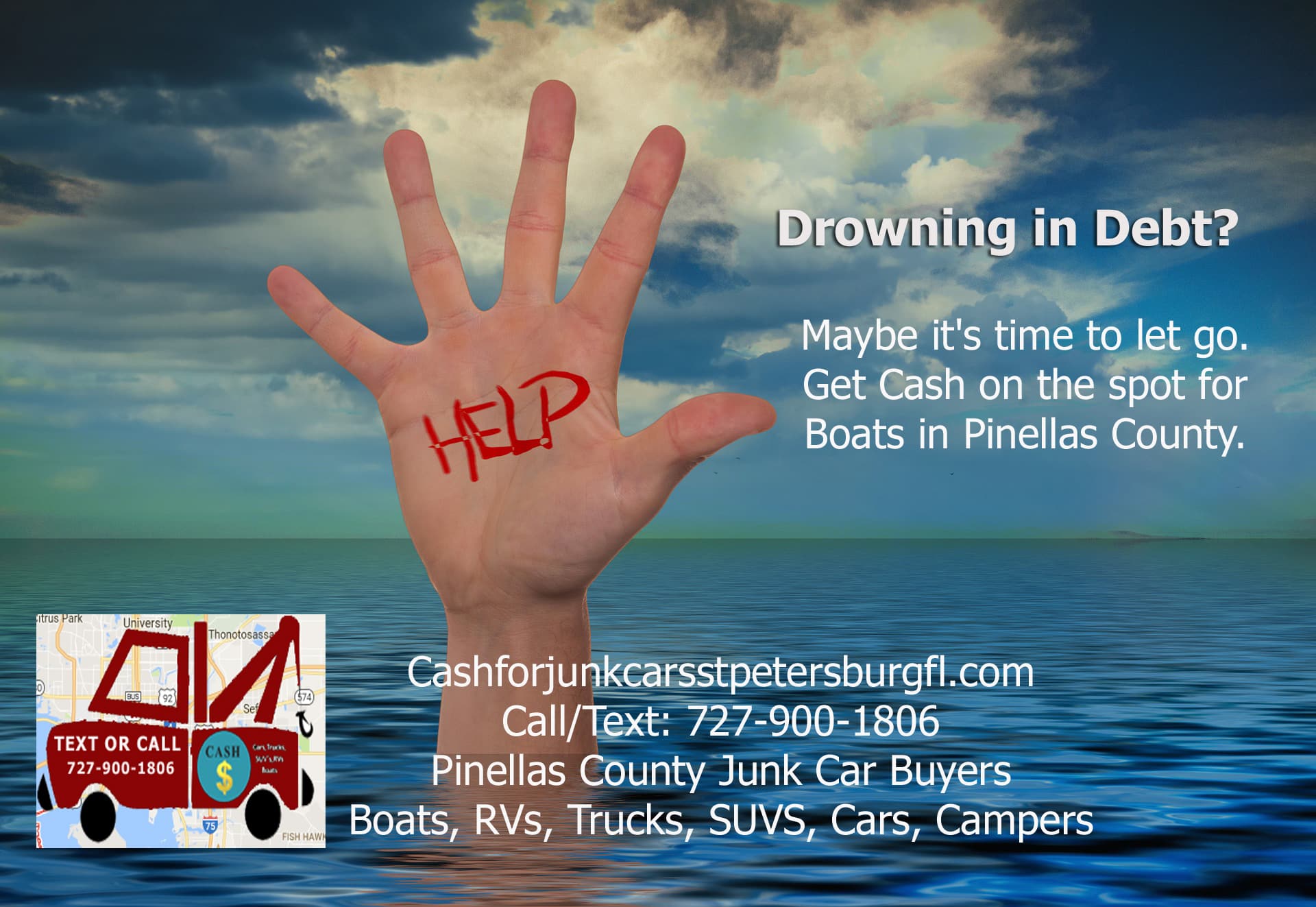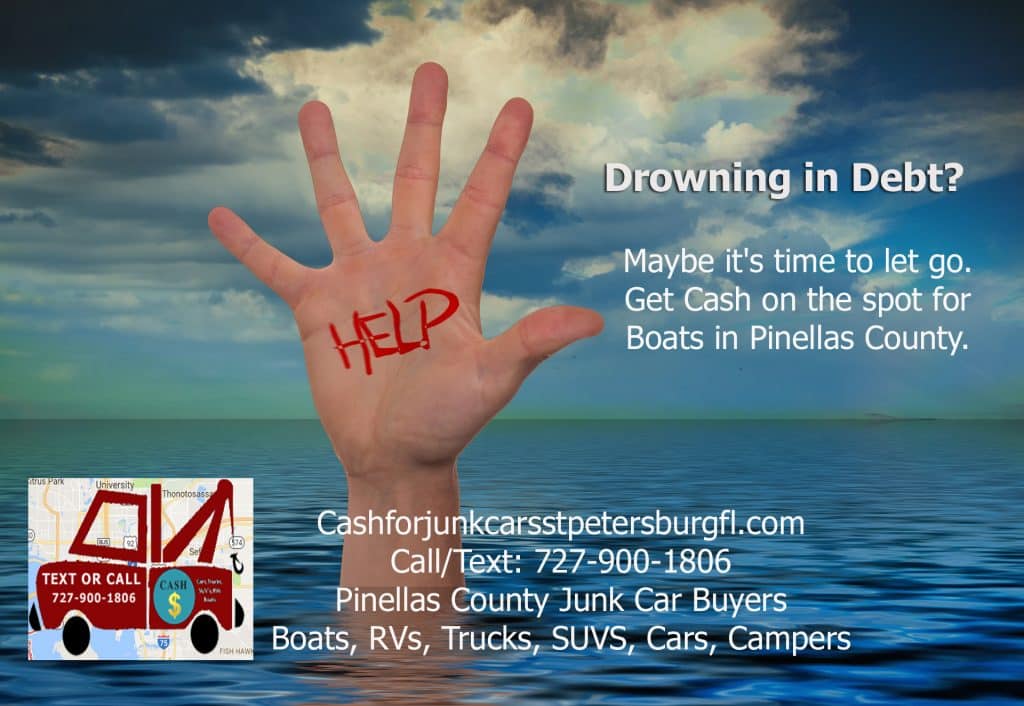 IS THE COST OF OF INSURING YOUR CLUNKERS IN ST PETERSBURG FL WORTH IT?
As we've stated before, in Florida you must insure any vehicle that is operable or you must turn in your tag. This is just another expense that can become costly over time and it's mandatory.  If you aren't enjoying your vehicle, if it's not running, or if it's running poorly and you just can't afford to fix it– let us know. Don't waste money that you could be saving! Investing in another vehicle or buying a new boat with the extra cash from us PLUS  your monthly savings is a smart choice.
FIND OUT IF IT'S BETTER TO JUNK YOUR BOATS, RVS OR CARS IN PINELLAS COUNTY FL
Cash for Junk Cars St Petersburg FL can help you to make an informed decision about selling your old and unwanted vehicles and boats in Pinellas County, FL. Text or call Cash for Junk Cars St Petersburg FL and tell us about your old boat, car, truck or RV and see what kind of offer we can give you. Accept our cash offer for your vehicles and boats and we will go one step further in saving you money by towing it away from your driveway, yard, garage or even dry storage for FREE. 
EMERGENCY CASH FOR BOATS, CARS, CAMPERS & RVS IN PINELLAS COUNTY FL
If you're in need of emergency cash for cars--reducing your MONTHLY and annual expenses for your vehicles and boats may be part of the solution. Add to that the cash we'll pay you and you're on your way to savings. Remember, whatever reason you may have for wanting to junk your car in St. Petersburg, sell your boat in Pinellas County or for recycling your recreational vehicles and campers— Cash for Junk Cars St. Petersburg FL is here to help.