Vehicle Removal Services & Vehicle Recycling in St Petersburg, Florida
Spring cleaning usually includes getting your outdoor areas in tip-top shape. Old cars, trucks boats or that recreational vehicle that hasn't seen any recreation in years, can all be removed. Just call Cash for Junk Cars St Petersburg FL and let us put some cash in your pocket when you scrap your boats, cars, trucks and RVs in St Petersburg properly.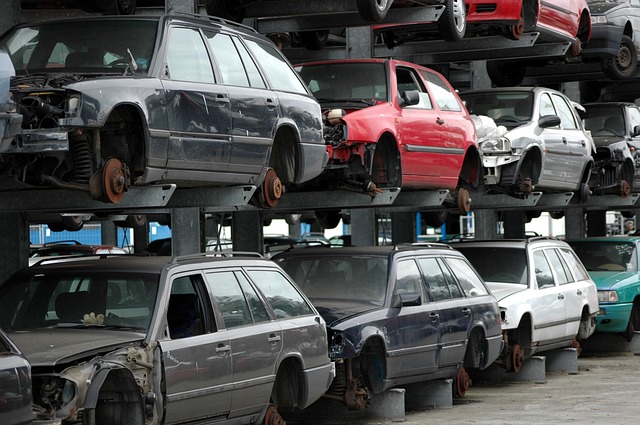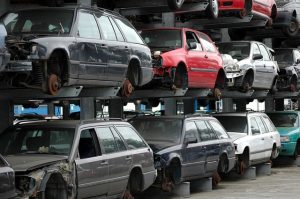 Recycling vehicles that have reached the end of their life involves dismantling it and removing all hazardous materials before it gets scrapped. Leaving any vehicle to decompose on yours or someone else's property can eventually get "messy". Why not get cash for old, broken down vehicles and boats that can be toxic eyesores?
Cash for Junk Cars St Petersburg FL provides vehicle removal and vehicle recycling services in St Pete ("The Burg" ) in Pinellas County, FL and throughout Tampa Bay.  We recycle all makes, models and condition of vehicles so, don't worry if your old hooptie is a rusted out planter in your front yard, we're here to help.
Get Cash for Recycling Your Junk Cars in St Pete FL
Old vehicles and boats that are no longer wanted can end up taking up space in your garage, yard, boat slip or RV storage unit. Not only can recycling your boats, cars or RVs in St Petersburg save you money, you can make money by calling or texting Cash for Junk Cars St Petersburg FL for a cash offer.
Recycling your hoopties or selling unwanted junk vehicles for cash and doing so properly is crucial. It's better for the environment and also tidies up your property, freeing up space and sometimes saving you money.  Whether you need to free up some room for a new car, boat or RV or you simply need vehicle removal services in St Pete, FL  text or call Cash for Junk Cars St Petersburg FL today for help.
Scrap Your Cars and More in St Pete FL
Cash for Junk Cars St Petersburg FL has been scrapping cars in St Petersburg FL for years, buying old or unwanted boats and RVs in Pinellas County that others won't touch! If you want to scrap a Jetski for cash in Pinellas County or a truck in Seminole that's seen its better days, text us for an offer today.
If you would like to find out how to get cash for your clunkers in St Petersburg FL or if you need cash for cars in good condition text or call us for an offer. Our process is very simple, we make fair offers and provide junk car buying and car recycling services in Tampa Bay that is prompt and friendly.
Ready to Get Your Spring Cleaning On?