Cash on the Spot When You Call for Boat Removal Services in Pinellas County, FL
If you've got an unwanted or old junk boat sitting around taking up space and the upkeep is depleting your bank account, call Cash for Junk Cars St Petersburg FL. When you opt for our Pinellas County boat removal service, we can put some cash in your pocket PLUS end your worrying.
Is an Unwanted or Old Boat Costing You Too Much Money?
Storing an unwanted boat in dry storage, or renting a boat slip for an unwanted or inoperable boat. Whether your old, unwanted boat needs to be removed from storage, boat slip or your own back yard, we're here to provide you with professional boat removal services in your area of Pinellas County that won't cost you a dime.
What Will Cash for Junk Cars St Petersburg FL  Offer For Your Boat?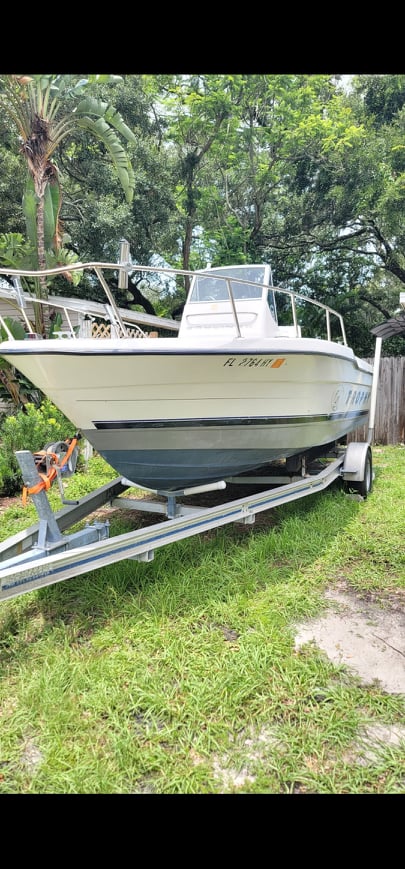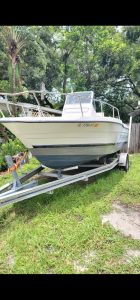 If you're thinking about using our service that pays cash for boats in Pinellas and you're wondering how much we'll offer you,  the answer is that we don't know until we know the make, model and condition of your boat. For instance, we buy center console fishing boats in Tampa Bay and Pinellas County. In good condition they may bring more money than a more expensive boat that is in bad shape. No tile for a boat you need to sell for cash? No problem. Once you provide us with the detailed information about your watercraft– we'll make you a cash offer. If you accept our offer for your boat, we then provide boat removal services anywhere in Pinellas County--free of charge.  This applies regardless of whether your boat is in storage, a boat slip or at your residence, just let us know the location of your boat along with the other information you provide.
Boat Removal Services in St Petersburg, Tierra Verde, Gulfport, St Petersburg Beach, FL
Cash for Junk Car St Petersburg FL is a Pinellas County Boat Buyer. We offer vehicle and boat removal services in Clearwater, St Petersburg and Pinellas County, FL. When you need boat removal services in St Petersburg, FL or cash for boats in Tierra Verde or Gulfport and St Petersburg Beach, you can county on Cash for Junk Cars St Petersburg to provide you with prompt, friendly service and fair cash offers for your unwanted or junk boats.
Junk Boat Buyer vs Boat Removal Service
There is truly no difference between the two with one exception. Junk boats are usually scrapped for cash whereas boats that are in good condition will generate more cash in your pocket. Either way, you're getting boat removal services in Pinellas County virtually for free, PLUS your being paid to part with your craft.
Why Choose Cash for Junk Cars St Petersburg FL for Boat or vehicle removal services in pinellas county?
Whether you're searching online for cash for cars in St Pete FL or when you need towing to remove an abandoned or unwanted boat, vehicle or RV that's costing you too much money to upkeep, Cash for Junk Cars St Petersburg FL is here to provide you with solutions. We are friendly, professional and prompt and we know you'll be please with our boat removal services in Pinellas County, FL. Take a look at our St Petersburg FL Junk Car Buyer reviews on Google, consider our longevity as professional Tampa Bay Junk Car Buyers and then give us a call for an offer. We think you'll be glad you did!
GETTING CASH FOR BOATS IN PINELLAS COUNTY– IS AN EASY PROCESS 
CALL/TEXT: (813) 900-1806
We buy boats for cash and offer *free boat removal services in Coquina Key, Kenwood, Northeast/North Shore Historic Roser Park Holiday Park, Isla del Sol ,La Puerta Del Sol Lake Maggiore Shores, Pasadena, Tierra Verde, Tyrone, St. Petersburg Beach, Pinellas County, FL.
*Free boat removal service when you accept our offer.